Products
"Tailor made solutions for onshore and offshore segments"
NorDrill offers a range of Hydraulic and AC driven Top Drive systems. The Systems are high tech, innovative and suitable for both the onshore and offshore segments. Our advantage is tailor made solutions for our customers, to meet rig requirements. NorDrill`s Top Drive systems can be delivered complete with Power Pack and Control System.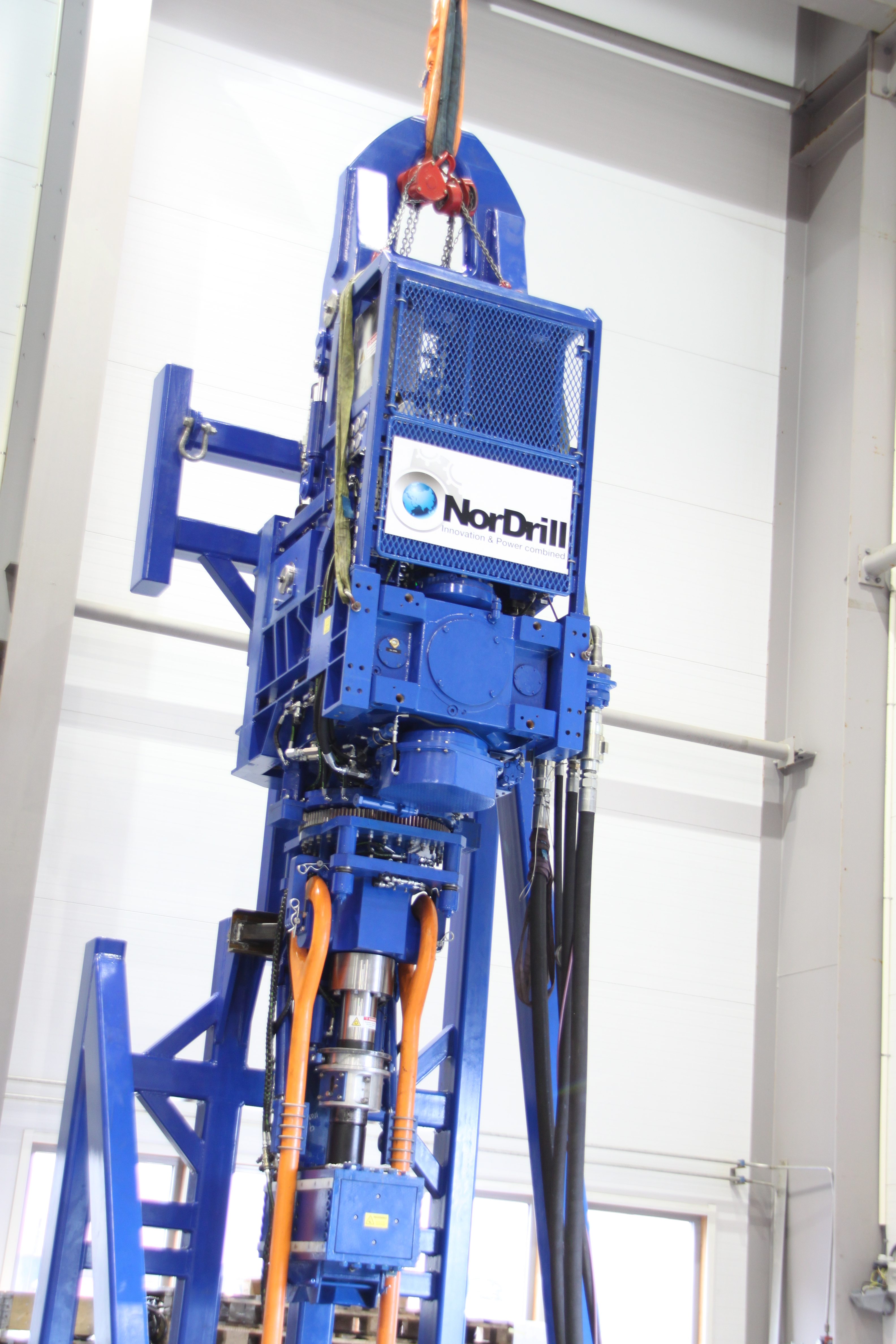 Main Features
The Modular design enables larger overhauls and repairs on-site.

High capacity thrust bearing.

Single BUS cable for communication between the Power Pack and the Top Drive.

Swivel Bearing dimentioned with high load capacity.

Can be delivered as stand alone system, or integrated in existing rig structure.

Intelligente , safe and intuivtive interface.

Advanced sensors will alert the user of developing issues, so no sudden shut down occurs.

Remote Acess System enables NorDrill`s engineers to support customers all over the world without the need of on-site assistance.

360 degrees free rotation Pipehandler.

Retmote controlled Pipehandler.

 Self maintained gear lubrication system.

Motor can run 2 settings for different torque/speed curves.

Gearbox spline to enable in-field pulling of main shaft.

Single IBOP (mud saver valve) remotely operated from drillers panel.

Thread saver—Top Drive weight compensation system.

Remote operated link tilt system, total 70 degrees.

Quick connectors for all loops.
Our solutions are cost effective with long lasting components, reliable gearboxes,highly automated and machines that are easy to maintenance. All our systems can endure Arctic conditions down to -40°C and desert conditions up to as high as +55°C.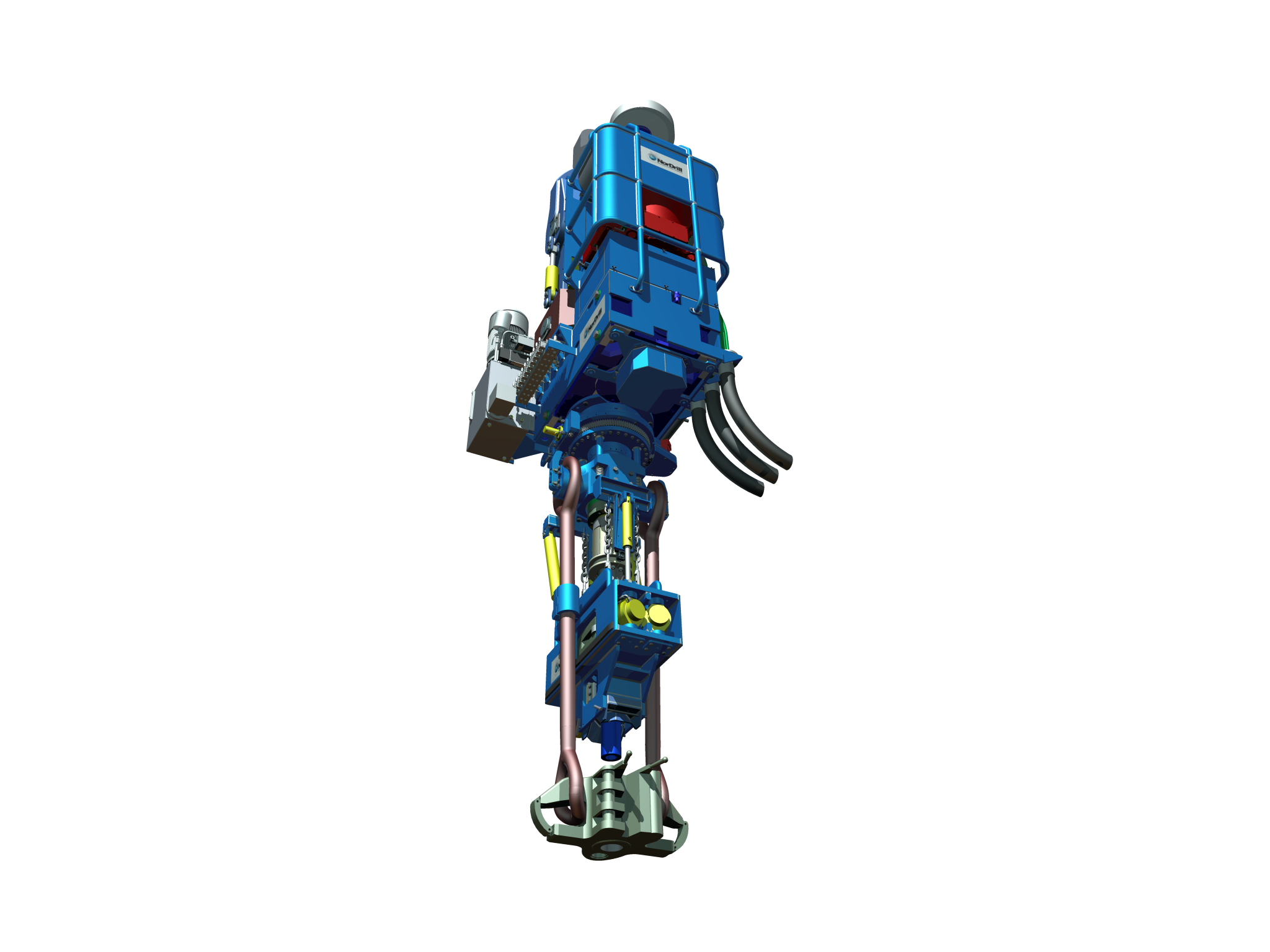 Nordrill top drive systems